An unexpectedly large stack on this Eve of Comicon....

52
Ion
Justice League of America
Shadowpact
Eternals
Western Legends
She-Hulk
Modern Masters: Walt Simonson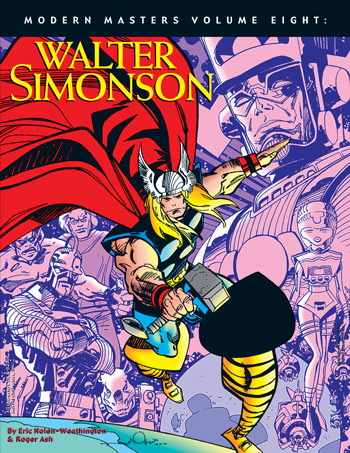 Mmmmm, yeah. Walt Simonson. Rarely is a creator's work so definitive of itself. He's up there with Kirby and Kane and Romita-- except where there are dozens of examples of art apery for those fine fellows, you never see anyone ape Simonson. That's because you can't.